We did it.
When we say "we"… that means "you". Every single person that believed in this campaign, this movement, to bring the Web Summit to our shore. Every single soul out there that tweeted, shared, posted, commented, wrote articles about it, e-mailed Paddy Cosgrave directly telling him you had a spare couch if he needed it (sorry for the spam Paddy!), thunder-clapped it, pitched friends, reporters and bloggers about this, did everything and anything, you name it, this was all because of you.
Even those of you who expressed doubt, fear and all those other feels, this is also yours. Because you made the rest of us even happier to have played a part in pulling it off.
Let's just take a moment to breathe in and appreciate the fact that, against insurmountable odds, against cities like Paris and Amsterdam, against our own feelings of self doubt, we brought the Web Summit to Lisbon. We all deserve a self-congratulatory high-five from and to ourselves for pushing Lisbon's bid to host the Web Summit above and beyond the tipping point.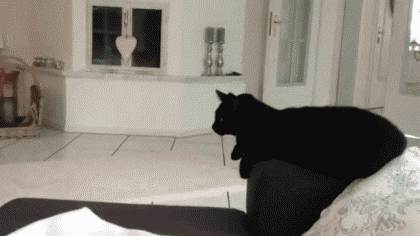 …and breathe out.
So, now the story of how this all came to be.
One day, a little bird landed on the bow of our small but sturdy vessel and told us that the Web Summit might leave Dublin in 2016 and that Lisbon might be one of the candidates to host the event.
Maria, one of the awesome captains of this vessel, took the rudder and said she was going "to start a movement" (her words). We thought she was crazy but knowing her and what she can do by now we decided that it would be more hard fighting her than letting her do it. We said "sure, what do you need?".
And an article was written: "7 reasons why the Web Summit 2016 should be in Lisbon".
Crew member Carrozo had the idea of making the focus a Facebook Group and off we went inviting inviting every Tomás, Ricardo and Henrique (Tom, Dick and Harry) who could possibly give a damn about Europe's "Tech Oscars" moving to Lisbon.

Gonçalo came up with the #LXwebsummit16 hashtag and we started to push that at every opportunity. We continued to post through our usual channels and told everyone we knew that might give a damn about this to do whatever they wanted about it. Several unfriendings were threatened / may have happened. All's fair in love, war and social media campaigning.
And then something beautiful happened. People started to "ship" our idea out themselves. Blog posts with more reasons were written in startup blogs. At first, in order. Then they were so many that we lost count by reason number 15. I think that there are four different articles on different blogs both claiming to be reason #11.

The Facebook Group exploded. More than 5.000 members in just 4 days. We kept it relevant with memes and GIFs to keep the momentum going.

People volunteered to set up thunderclap campaigns on twitter to make it go even further.
The buzz was so high that we made "@paddycosgrave" a twitter trending topic in Lisbon. (You're welcome, buddy.)
@WebsummitHQ itself and @paddycosgrave also helped things going for a while by asking on twitter where we wanted the Web Summit to be. And we answered. Massively.
And then things started to cool down.
We weren't able to keep feeding the "monster" we created.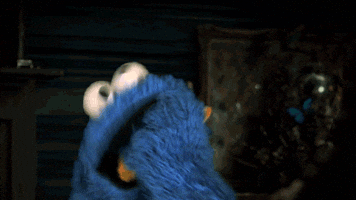 We knew the decision would be announced in October but we weren't getting the feedback that our efforts were being heard.
We started to discuss what would we do if the summit didn't come to Lisbon.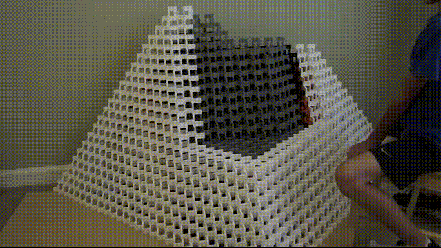 We would organise an event – even though we know even less about event planning than John Snow knows about nothing that he knows about.
We wanted to contact Garret McNamara's agent and ask him to do a video about the Web Summit and the Surf Summit. We wanted to do a video with Jaime from Codacy but he wasn't in Lisbon. We started to discuss if we could go back to writing about "the usual Ship stuff" – several dozen interviews that we haven't published yet and other non-WebSummit related things.
The momentum was gone. Our movement had fizzled out.
And this morning the phone rang.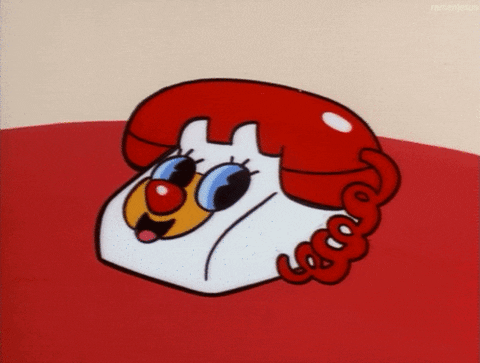 It was Maria:

– Hey! Guess what?
– …hey?…what? – he said, half-asleep.
– Oh.. you were sleeping. Sorry. – she said, not really sorry.
– Yup. ..what's up? – he said, meaning "can I go the F()"#" back to sleep?"
– Yeah. Sorry. So… the Web Summit is coming to Lisbon. – she says.
– What? – he's awake now.
– The WebSummit is coming to Lisbon. – she says. Again.
– Oh…Oh! …Wow! F#$% yeah! How do you know? – (Editor's note: We are sailors. We curse a lot.)
– Paddy Cosgrave just made a press conference letting the world know that the Lisbon Web Summit 2016 is going to be in Lisbon. It's official.
According to Paddy Cosgrave himself, in a small interview to Observador, after the press conference:
"There are maybe 15 cities in Europe that can host our event. And we were looking for those cities. The list got shorter and shorter and then something almost magical happened: this surprising campaign on Facebook and the fact that every time I went on Twitter I had people saying "come to Lisbon". And I started getting really helpful emails of people that wanted to be my guide in Lisbon."
"Thank you. Thank you so much. It really made all the difference. Really. Because you made us feel so welcome. Because it was a big decision to leave our hometown for someplace else."
According to sources close to the Portuguese Chamber of Commerce, the Web Summit 2016 might well be the biggest event in Portugal since Euro 2004 – the european soccer championship. We might doubt that but we are not the Portuguese Chamber of Commerce so we are also not denying it. They might know best about these kind of things.
This happened because we did it. All of us. Ship just raised the crazy flag crazy high and crazily hoped for the best. And the best happened. Please take credit for it. Call your mom and tell her you brought the Web Summit to Lisbon today. Use it in pickup lines, like "Honey, if I brought the Web Summit from Dublin to Lisbon in my own free time guess where I can take you". Have no shame. Be proud.
Welcome to Lisbon, Paddy.